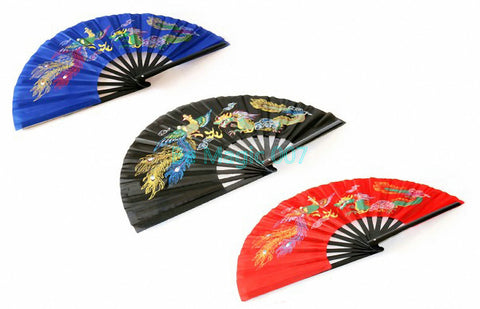 Profesional dragon and phoenix fan - Close Up Magic
Fan is a very old culture,
I often see many people using fans as weapons in martial arts movies,
Because his shape is very beautiful, and then opened and closed,
So when he used him for stage magic performances, the movements made were very simple and smooth.
So many creative magicians began to perform magic tricks with fans.
Many magicians can see fans in the process: Liu Qian, Zhao Yuying, the new generation Li Suyang, etc. . .
Magic fan-dragon and phoenix bamboo fan
The fan is made by professional fan manufacturers, and the fan bone is made of bamboo, which is of high quality and durable.
The folded length of the fan is about 34cm, and the expanded diameter is about 64cm. The bamboo fan bones are professionally painted in black.
This type of fan is for professional stage use. If you want to practice beautiful magic, then use a bamboo fan with professional paint, which is very (feel). What you want to play with magic is the feel. Unprofessional fans simply cannot meet the requirements.