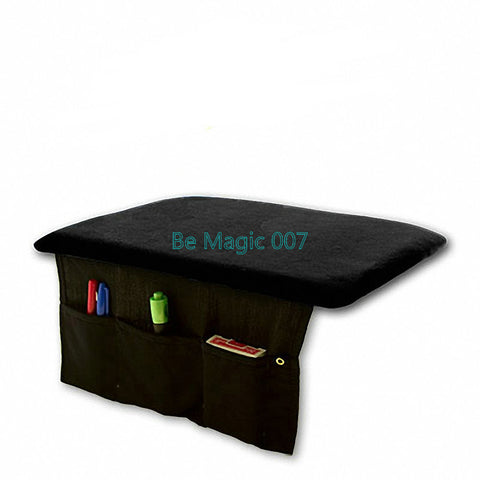 Presto Pad (Close Up Style, Black) - Trick 2 sizes - Close Up Magic
One of the Most Inventive and Creative New Ideas on close-up pads.
PRESTO! It's a "Table Hopper" Close-up Pad...Presto! It's a carrying case...cards, coins, ITR...You Name It!!
Performance and Versatility are the keys to this innovative performance tool!
Handmade from quality stretched velvet with a wooden base to give you the professional appearance and versatility in all of your close up performances!