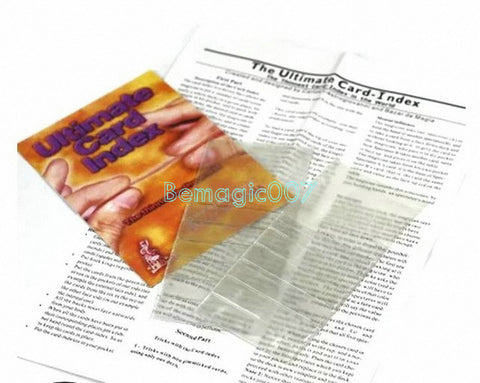 Ultimate Card Index - Card Trick Magic
Magic sets magic tricks magic show--Ultimate Card Index
 
The Thinnest Card Index In The World
A card worker's dream come true! The Ultimate Card Index is just that-simply the best index for the modern card magician. Ultra-thin, but durably constructed, the Ultimate Card Index is specially designed for reliable use in real-world performances.
With this device you can store a deck of cards in your pocket and quickly retrieve a specific card just by touch.
You receive two indexes. One each for storing the red cards and one for storing the black cards.