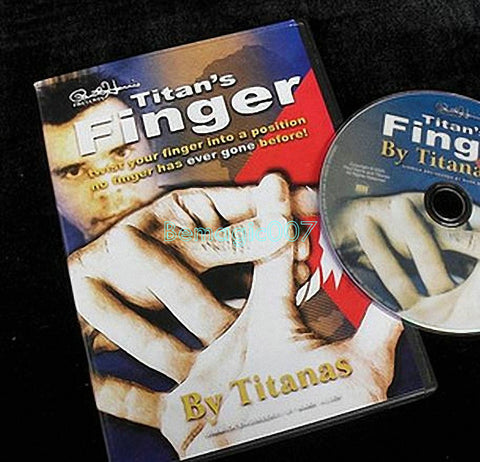 Titan's Finger (DVD and Gimmick) - Close Up Magic
Titanas has created an exquisitely weird method for twisting your finger into a position that no finger has ever gone before!
There's NOTHING in your hands but your own skin. And yet...
You grasp one of your own fingers, muster up your courage, then give the finger a hard, forceful twist. There's a bone-popping "snap"...and your freakishly twisted finger is now completely backwards. You've got to watch the demo to experience the full power of this moment.