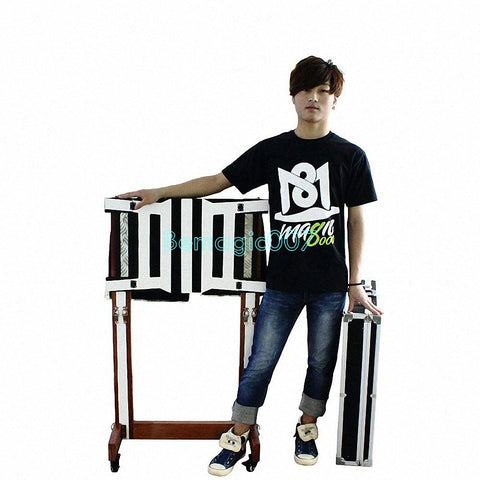 Thru Steel Illusion - Illusions Magic
An examined steel plate is locked into the stand and the doors closed.  The center of the steel is covered, but the ends always remain in full view.
Stepping behind the plate, you surround yourself with a pair of short curtains.
Pressing against the steel, you slowly begin to melt through!
Stepping aside, the plate is immediately seen behind you and is again completely examinable.
A highly portable and extremely practical new one-man illusion!