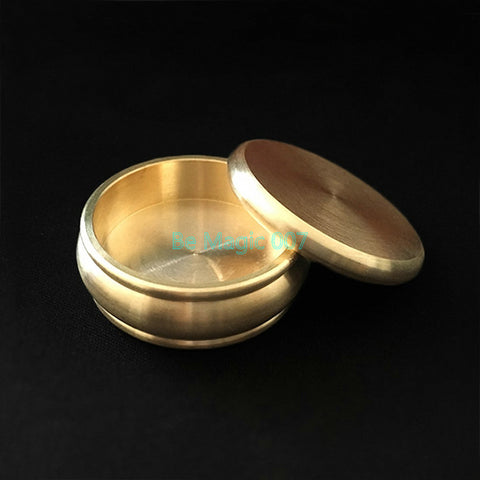 Buddha Okito Box - Coin&Money Magic
The Buddha Okito Box is a standard Okito Box, except for its outside design.
Matches the design of the Buddha Coin box range.
Specially manufactured for EASY ACTION coin box Turn-Over Moves.
This listing is for a new, brass Buddha Okito Box. Make coins vanish or penetrate through a brass box. Examinable. Whether you are new to coin magic and just now considering your choice for coin boxes, or if you are a seasoned professional, this is an opportunity to own what many call the best coin box on the market.
Buddha Coin Boxes are used by some of the top coin magicians in the world, and are called the most attractive and functional boxes available. If you are familiar with Okito Box moves, you can probably see how the curved sides of the Buddha Box will make those moves almost automatic!
Includes basic instructions. Coins not included. Fits U.S. Half Dollars, old English Pennies and similar size coins.