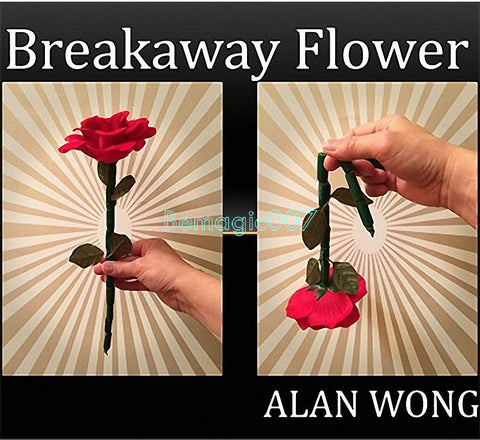 The Breakaway Flower - Close Up Magic
A new comedy version of the classic breakaway wand routine now using a large red rose! You hold a large, long stem rose and
hand it to a spectator and immediately it falls down, dangling around like it is wilted. You take it back and restore it to
life by blowing onto it. Or ask spectator to blow on the rose you are holding and it wilts immediately and you can hand it
out. Then take it back and restore it and put it into a vase leaving it on the table.
The flower stem is made of custom cut wooden pieces. There is an extra gimmick piece to lock the rose in straight position
and you can leave it in a vase or bottle. Use this in place of a magic wand and it looks even funnier!
Shipping the product has a dimensional weight: 0.24kg
The product actual weight: 0.07kg