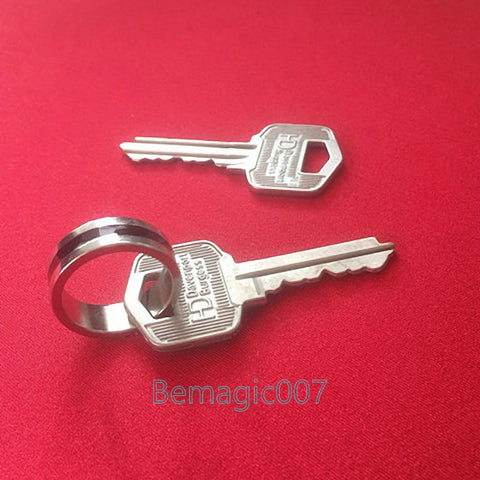 The Key (Silver) -- Close Up Magic
Want to perform the most visual penetration of a nearly anything that will fit through the hole of a key? Then you need The Key!

Your key can link to soooo many different things in and amazingly visual way.

Link your Key to:

Borrowed Rings
Borrowed Keys
Borrowed Headphone Cables
Rubber Bands
Key Rings
The Stem of a Borrowed Pair of Sunglasses
Ring Pulls



Basically, anything that can fit through the hole of The Key can be linked impossibly!

Beautifully crafted! Comes complete with spare matching regular key.

Magicians like Dynamo have been using The Key for a few years now and swear by it. Check out the video demo of Wayne performing The Key from his hit TV Show A Kind of Magic.

Mysterious, visual, impossible.