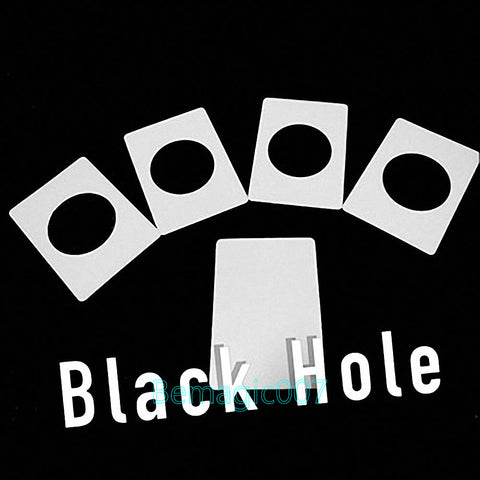 Black Hole Card Set -- Card Trick Magic
4 blank cards and 1 hole card, with a magic switch, turn into 4 hole cards and 1 blank card!

It is an amazing creation that shows appearing and vanishing of large holes in blank cards.

Comes with the cards and video instruction.