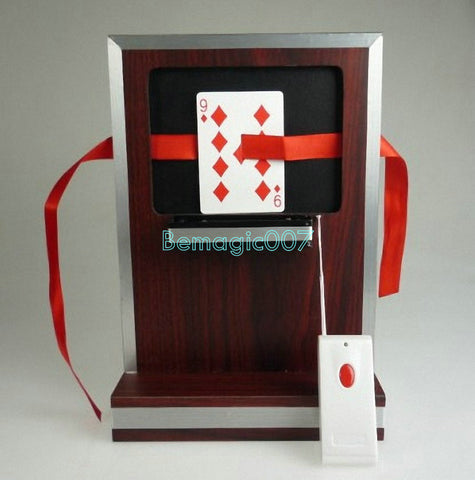 Silk Fixed Card With Flame - Card Trick Magic
The product actual weight: 1.05kg
Shipping the product has a dimensional weight: 1.8kg
Please provide your flash cotton, and a 9V alkaline battery.
Comes with the board,mini remote control and teaching video.
Magician shows a deck of cards, have a spectator choose one card from it, and ask them momorize it. Now the choosed card is returned to the deck and the cards are shuffled well. Then holding the cards with hand, throw the deck of cards towards the board on the magic table (3-5 meters away). The miracle happens, flame shots leaving the choosed card attached on the board with a red silk through it.