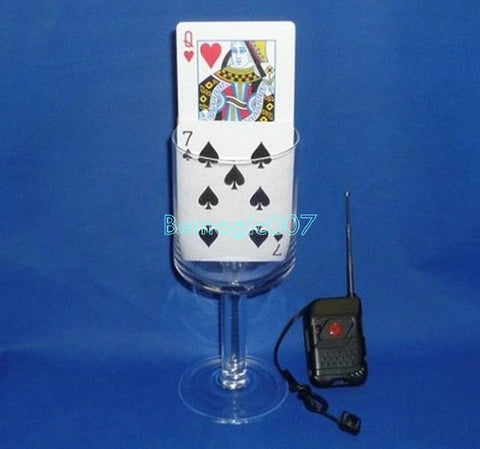 Remote Control Card Rise - Card Trick Magic
A wonder of electronics and mechanics.
Cards that had been freely shuffled by the spectator were placed in a crystal glass sitting not more than a few feet from the audience. Then, as assembled guests would call their favorite card, it would rise from the deck. No wonder the reporter termed it real magic.