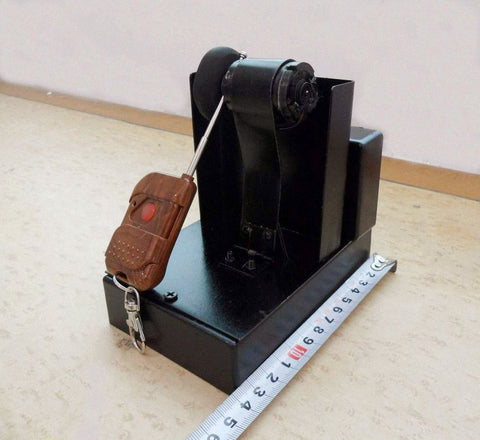 Remote Control Card Fountain - Card Trick Magic
The Remote Control Card Fountain is a beautifully crafted piece of magical apparatus.
A card is freely selected and signed by the spectator. Throw the cards into a hat or box and, on your command, the cards fly into the air. Reach out and grab one card which turns out to be the spectator's signed card! 
This effect can also be performed in conjunction with a Card Sword. Possibilities are endless.
Features:
* Shoots a full deck of cards in the air up to 0.5 Meter high
* Remote Control Range up to 40ft
* Uses 8 AA Batteries
* Uses Poker size Bicycle cards.