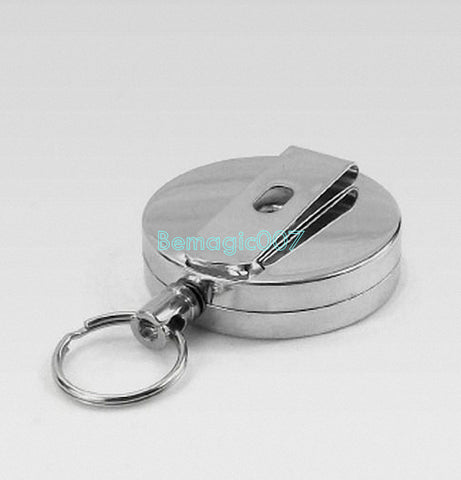 Reel Pro- Steel (100cm) - Close Up Magic
Reel Pro- Steel (100cm)
The reel is a classic magician`s gimmick with permits.
Palm in your hand, to vanish the silk, coin, or something, even a deck of cards.
The thread is made from extra strong nylon, can pull stuff with weight up to 0.08kg ,very powerful.Every magician should get one.
Get the device in place,pull out the thread. When release the ring,the thread goes back in.
The length of the thread is 100cm