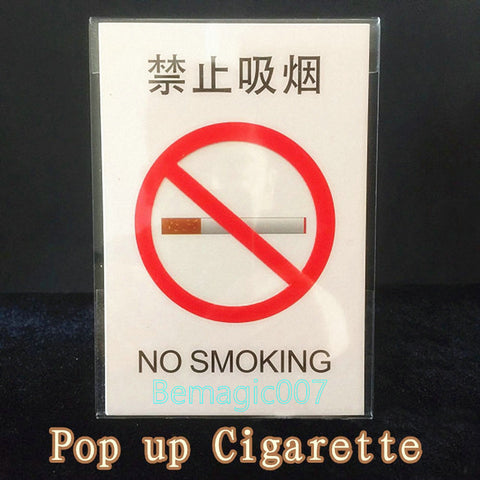 Pop up Cigarette -- Close Up Magic
You, the magician in restaurant, looking for cigarette to show your friends a good cigarette magic but you don't carry one. And none of your friends does…

But don't worry. Look what magician would do in that situation. You will take the 'No smoking' sign and grab a cigarette out of the sign!!

Nicely designed and Precisely Crafted for magician.. Very Easy to perform.

Great for your opening of cigarette magic routine!!