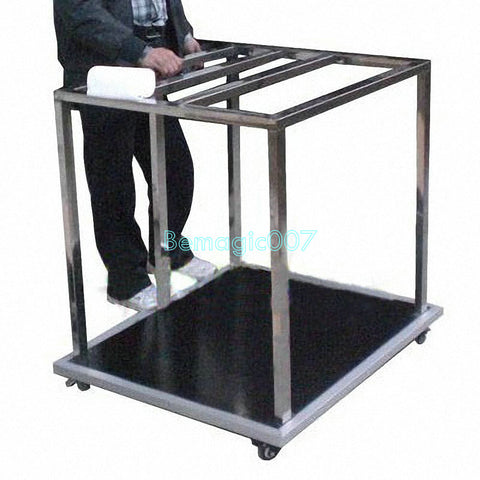 Paper Frame Illusion - Illusions Magic
A seen- through box frame is displayed on stage, and then the top is sealed by a roll of paper towel.
The assistant is locked in handcuffs and climbs into the frame, the key is put somewhere visibly. After  all the other four sides are sealed by the paper towel, a metal plate is put atop, the magician stands on it holding a curtain up to momentarily conceal his entire body. When the curtain is lowered, it is now revealed to be the assistant standing atop the box escaping from the handcuffs, the magician and assistant having changed places instantaneously. The magician breaks through the paper to appear again on stage with his hands locked by the handcuffs, he is released with the same key! The top of the frame is shown sealed perfectly, paper is not harmed!
Comes with Gimmick