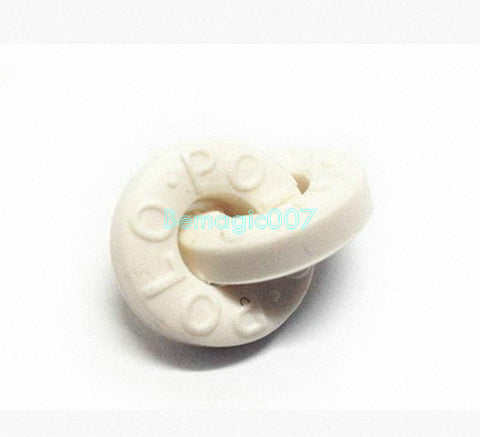 Magic Linking Mints - Close Up Magic
1. Take out a pack of Lifesavers.
2. Pop two candies out of the pack.
3. Link together.
4. Take apart.
5. Pop in mouth and enjoy
No funny moves. No pre-linked candies. No glue. No magnets. No wires. No strings. No pulls.
Whew. Exams are finally over. I guess i can get back to magic stuff
ok to start off with, this is a great trick. everything is as described. the effect and linking 2 lifesavers/polo candies together.
This is a great trick i would recommend for those who likes practical magic and those easy to carry around. all you need is a packet of sweets where you place the gimmick in and you are ready to go.
What you get in the package is a gimmick and another 'thing' similar to the gimmick. the 'thing' can be used as a backup gimmick if you lose your original or you can just leave it as it is and play with it and a manuscript which teaches you handlings to end clean. so you just take 2 mints out of your packet of sweets and link them together, play around with it and throw it around it doesnt matter, because until your magical hands pluck them out, it is quite difficult to separate them together just by throwing it around. you can put it on the spectator's hand too, although abit risky, chances are very low that they spot the gimmick.
The cons of the effect is just that you have to be careful and not flash the gimmick to your spectators. Another one is that it is not easy to find a packet of lifesavers in my country, so i will have to use polo candies and be more careful while letting the spectators examine the candies.