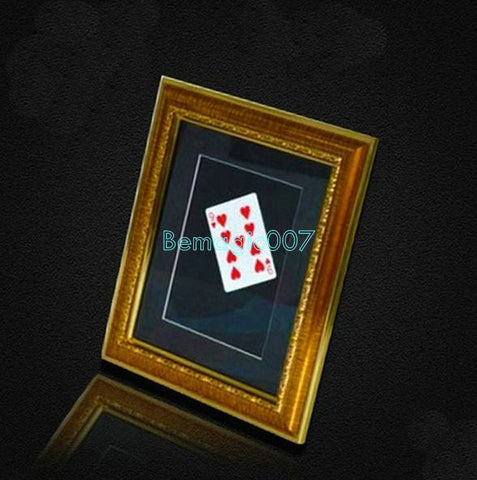 Lightning Card Into The Photo Frame - Card Trick Magic
This is an absolutely stunning visuals definitely worth collecting poker magic props.
Performance results: cards will instantly catapult into the previously selected audience inside the glass frame.
This section props fast and easy to use, frame anchored in the wall (you can hold in your hand), use the cards to show! (Ordinary playing cards please bring your own)
High-quality workmanship ensures high reliability of the props. Definitely a perfectionist performances of baby you need it most!
Frame use trigger organ design, no shelter, simple !!!
Exquisite elegance, size: 26cm * 31cm