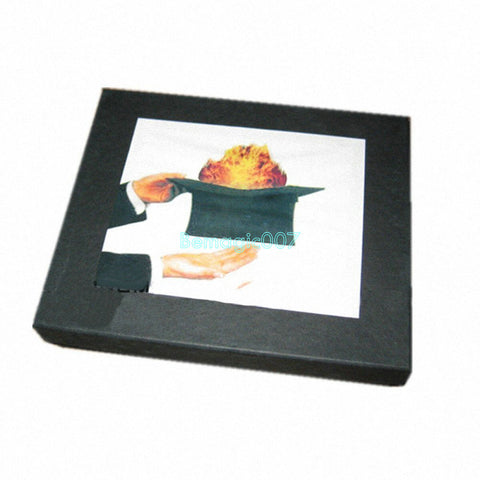 Fire Hat Gimmick - Fire Magic
Appear in collapsed top hat. Kindling the flame of crimson in a moment and put a spell, gather the attention of the audience at once.
The flames quickly disappeared Jesuchua magician spreads the Top Hat. When the hat upside down, it appeared instead of red silk with the Paralympic flame.
The best magic cool opening! !
Folding Top Hat and silk do not include .