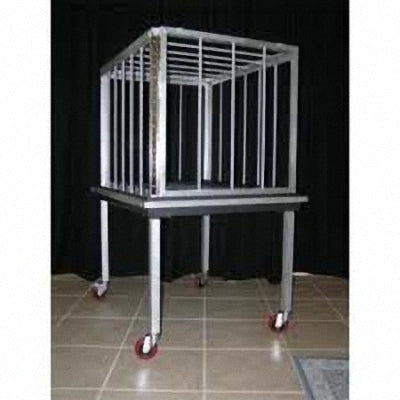 Fire Cage Illusion - Illusions Magic
A shocking magical effect, which will always catch the attention of your audience.
An empty cage stays in the centre of the stage. The magician approaches it and sets the interior on fire. The magician covers the cage with a foulard. Immediately the cover is removed and a beautiful girl (or a wild beast) appears.
This is the most favorable Fire Cage Illusion for instantaneous Production.
The cage is made of metal, sturdy and secure. All parts are folding for travel.
In few minutes assemble time. Only one person can assemble this illusion.
If you are looking for blazing Effect this is the best!
Cage Measurement About : 70cm x 72 cm x 120 cm