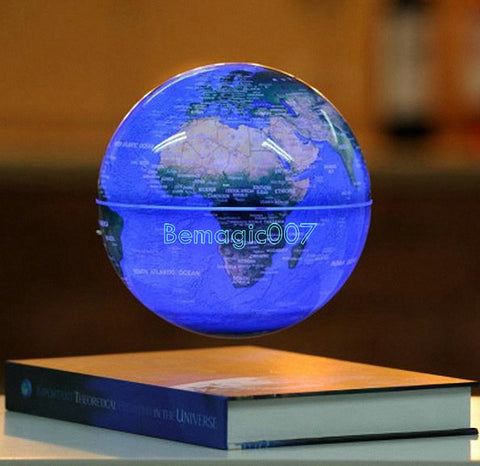 Fantasy Universe Duo ( Book Version) - Close Up Magic
Fantasy Universe Duo (Book Version)
This is the best interior accessory for Magician's house or Magic Bar!
The miniature earth is floating with ABSOLUTELY NO holder or support.
It is NOT just floating, but also spinning!!!
The floating earth is lit up, making for a fantastic and mysterious viewing.
You can make anything float by using floating basement.
(The object must be lighter than 150g (5 oz))
This item is made for 120V-220V outlet. 
Shipping the product has a dimensional weight: 2.3kg
The product actual weight:1.28kg