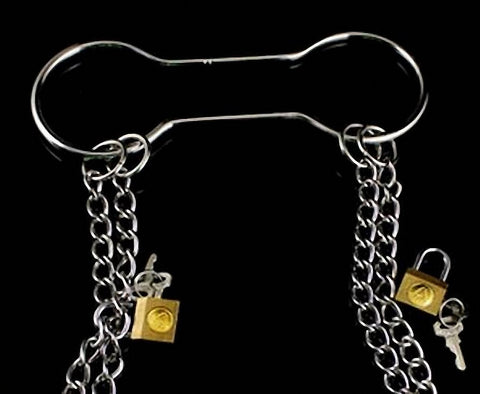 Escape Shackles - Close Up Magic
A volunteer is chosen and handed a steel shackle with four chains attached to it. After close examination the performer is secured into the device by the afore mentioned volunteer. He does this utilizing any two padlocks. After several members of the audience have checked that the performer is thoroughly secured, he can and does of course make his miraculous escape.
OR…
You can present it in comedy style where you appear to escape by removing one hand and when you turn around you are still securely chained. You can at anytime remove either hand and replace it immediately.
Great prop takes up no room in the case but plays BIG. Great accessory for Sub Trunk and other such Illusions.