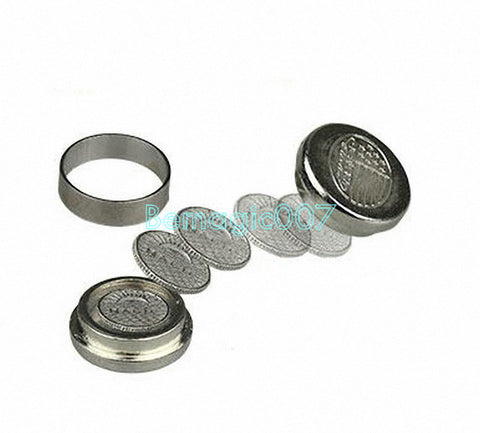 Dynamic Coins - Coin&Money Magic
Dynamic Coins is one of the simplest and most effective coin tricks around for beginners/intermediate.
2 empty solid caps and a ring are shown to the audience. The ring is said to be magical and when placed on a the cap by turning them both over 5 coins appear underneath the cap and ring. Now you make the coins transfer from under one cap to under the other. Coins melt through cap and even vanish in the spectator's hands. Comes complete with instructions.
ABSOLUTELY NO SLEIGHT OF HAND IS NEEDED