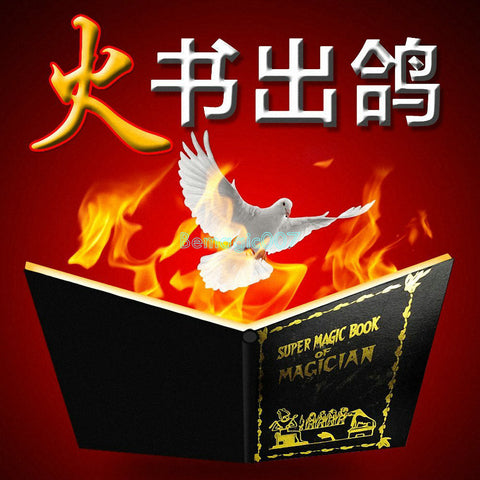 Dove & Fire Book - Fire Magic
You can perform it as follows to amaze your audience: At first magician opens the book and shows an empty page to spectators, while audience look at it with curiosity, then, suddenly the book flames ! 
And with an artfully movement , the fire will disappear and in front of audience's staring eyes a dove appears between pages !
This miracle is made with the best quality Materials which makes its longer durability . Also you can produce different shows with this product, This is represented to all people who are interested in magic world .
PS: not include the dove