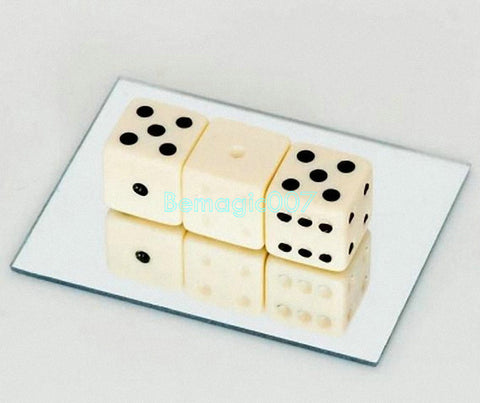 Dice Illusion - Close Up Magic
The magician takes out a die without any color and a mirror. He lets the audience examine both. Everything is normal. He explains how people make dice and claims he can make a dice with a mirror.
When he places the die next to the mirror, the dice itself doesn't show to have any color, but the dice in the mirror does! The magician then makes the die full of color, but this time, the die in the mirror doesn't have any color!
Finally, the magician takes the dice from the mirror; he now has two dice!