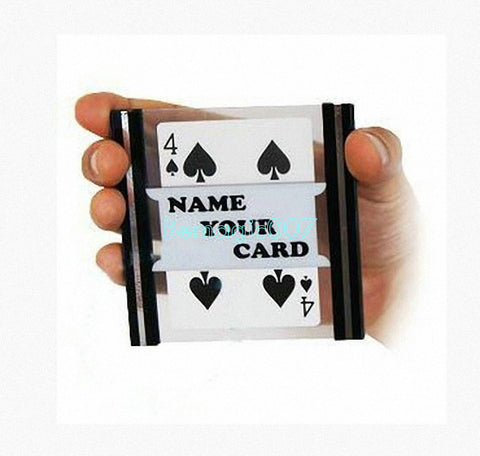 Crystal Frame - Card Trick Magic
Crystal Frame by Astor
A card selected by the spectator appears in a transparent frame in seconds. Later it disappears from the frame and can be produced from the magician's pocket.
A very visual appearance of the chosen card with no sleight of hand.
Includes instruction sheet.
NOTE: Color of card back may vary (red or blue).