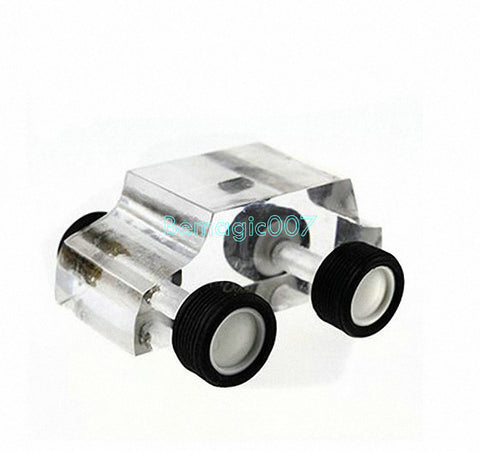 Crystal Car Buggy - Close Up Magic
A Card Worker's Classic Routine!
A spectator freely selects a card and returns it to the deck, & shuffles into the deck. Spread the cards face down on the table.
Explain you'll find their selected card in a very clever manner..
You push the Crytal Car Buggy across the face-down cards.
The Car Buggy stops on 1 card locking its brakes!
This card is turned over, it's the selected card!
Its clear Heavy Plastic
NO FORCE
EASY TO Do