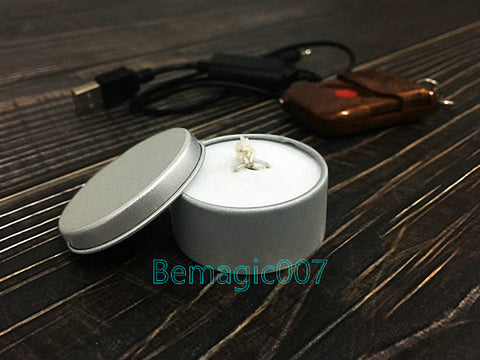 Automatic Metal Cup Candle -- Stage Magic
The magician shows a small metal cup candle on table. He takes out a match and wants to light the candle. However, the candle
is already lit with nothing. The magician blows out the candle, it can be relighted again.
This is an automatic ignition candle with remote control.
- It is not a heating wire but an electronic ignition
- Just need a little lighter fluid
- Remote Control. No complex wires.
- Almost no time delay. It will ignite when you press the remote control. 
- Relight after blowing out
Diameter of the candle is approx. 4.5cm
Comes with a candle, a remote control, a usb charger and video instruction.
Please prepare lighter fluid by yourself.