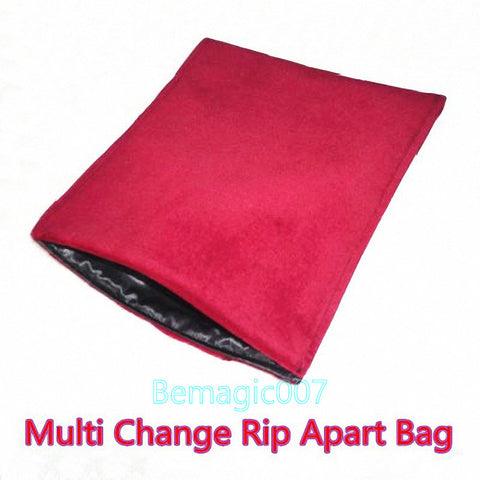 Multi Change Rip Apart Bag -- Stage Magic
This a Flat Rip Apart Change Bag which will enable you to perform more than one change.  The rip apart change bag is a most convincing prop. An item is placed in a flat bag, which is then 'torn open flat'. The item placed in the bag "flies out", and is seen to have changed into an entirely different item. Place this back into the bag, rip it open, and it has changed once again! And the rip-apart feature allows your audience to see there is obviously nothing concealed in the bag. There is nothing to destroy, the velcro seams allow you to form and rip the bag as often as you like.
Two colors are available. Red or black bag will be sent to you in random.