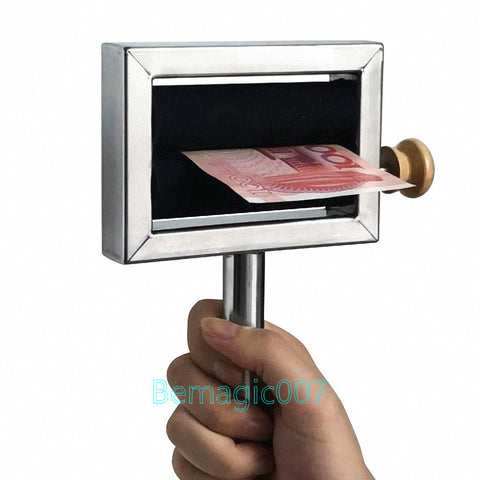 Money Maker-Stage Size -- Stage Magic
One of the all time great close up tricks finally finds its way to the stage.

A great looking roller device is placed on the magician's table and a piece of blank paper is placed between the rollers.

While being cranked through, the paper visibly becomes a dollar bill... or a ten dollar bill... or a hundred!