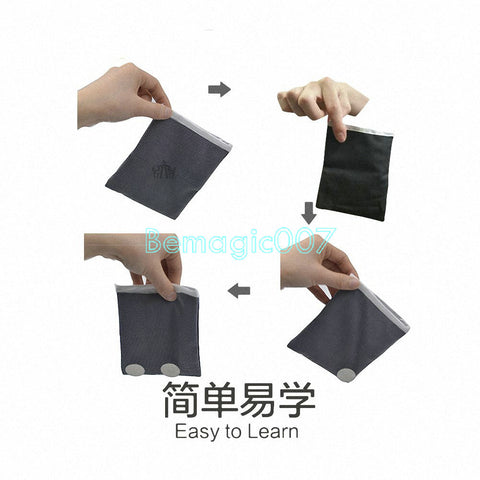 2 pcs/lot Coin Bag - Ultimate - Coin&Money Magic
NOTE: DOES NOT INCLUDE ANY COINS
Comes complete with special Bag (4" x 7") and instructions for use. Please supply your own coins.
The coin later reappears inside the bag!Take out the coin and throws it in the air, where it vanishes.Place a coin inside the bag which is clearly visible through the net.Anything placed inside the bag is visible through the net.Display a small bag with a net front.
Coins Visibly Appear!