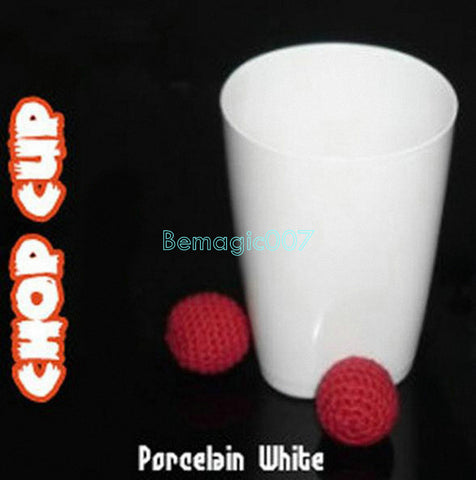 Chop Cup (Porcelain White) - Close Up Magic
Chop Cup is made from a real cup .
Chop Cup routines are performed with one cup and the mechanical construction of the cup allows one to perform varied
effects,allowing it to withstand the closest scrutiny. visual penetrations, productions, and vanishes of a ball from under
the cup in a simpler yet very effective way.
Contents
One Gimmicked Porcelain White Plastic Cup,
gimmicked and ungimmicked crochet balls,the balls have about 2.6cm in diameter.
Specification:
Cup measures 10.7 tall and 7.6cm in diameter at the mouth.
- No instructions are provided for this item.
Shipping the product has a dimensional weight: 0.18kg
The product actual weight: 0.08kg