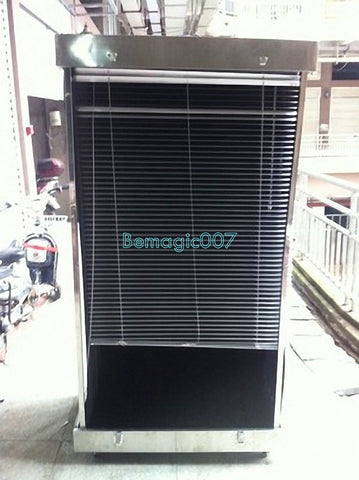 Blinded - Worker's Illusion Appearance System - Illusions Magic
$1,51999

$1,519.99

Save $679
---
---
'Blinded' is the most practical standing illusion appearance in the market today! You end very clean with little for the audience to reconstruct as they can see through the entire cabinet after the appearance of the person(s).
J C has presented this illusion to make a corporate executive appear in 5 major cities throughout Asia. The illusion was checked in as excess baggage with no issues.
'Blinded' is a true worker's appearance system for a person. It can be performed completely surrounded and fairly close up. It is a floating object effect that climaxes with the magical appearance of a person(s). The floating system and appearance method is entirely self-contained.
The ingenious practical design features a highly functional, deceptive and lightweight prop that packs flat into itself! Working professionals and 'Weekend Warriors' will appreciate the modern-looking illusion that looks great