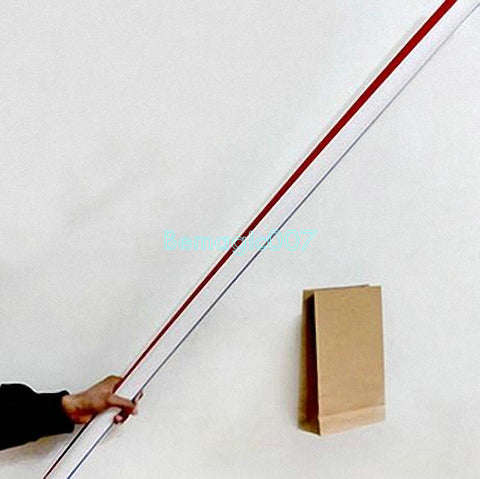 Bag Appearing Big Straw - Close Up Magic
The Magician brings out a huge soda, he tells the audience he is going to need a massive straw to drink a of the liquid. He reaches into a normal sized fast food bag and pulls from it an 5 foot long straw! 
- Great for birthday parties 
- Great for educational kid show assemblies 
- Adds a great finale to any routine! 
The straw measures 1.25 m