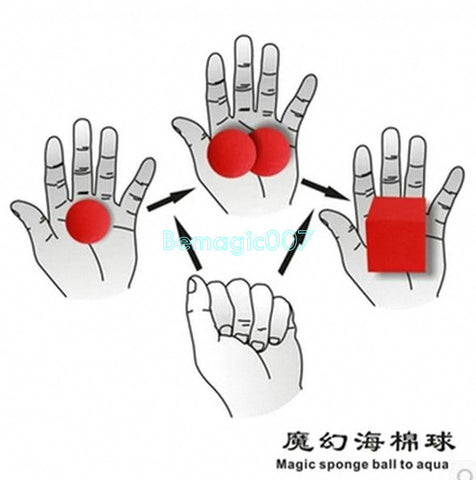 2 pcs/lot Ball To Square Sponge/ Balls To Red Square- Close Up Magic
The magician takes an ordinary sponge ball and begins to roll it in his hand, slowly the sponge ball seems to grow bigger until it actually splits into two balls. One ball is placed into the right hand and the other ball in the left. With a little magic pass one sponge ball teleports into the other hand, which is now holding two sponge balls!
a sponge ball is is placed into the right hand and is made to completely vanish. The second sponge ball is rubbed on the right elbow, but nothing... so the magician tries the second elbow and as if by magic is able to split the sponge ball into two again.