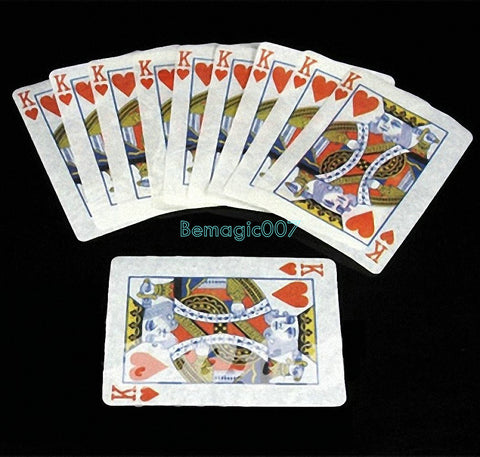 10 Pcs Flash Playing Card / Nitrocellulose Playing Card / Fire Playing Card - Fire Magic

When ignited a sudden flash of fire is seen
Perfect for fire magic. Refill for fire magic.
Perfect for vanishing, producing or transforming objects with a flash!
The poker image is printed on one side, makes it look like a common poker card, and you can't identify that it's flash paper from a distance. Excellent for close-up magic.
No instructions. Ignite this item using your preferred method/device.